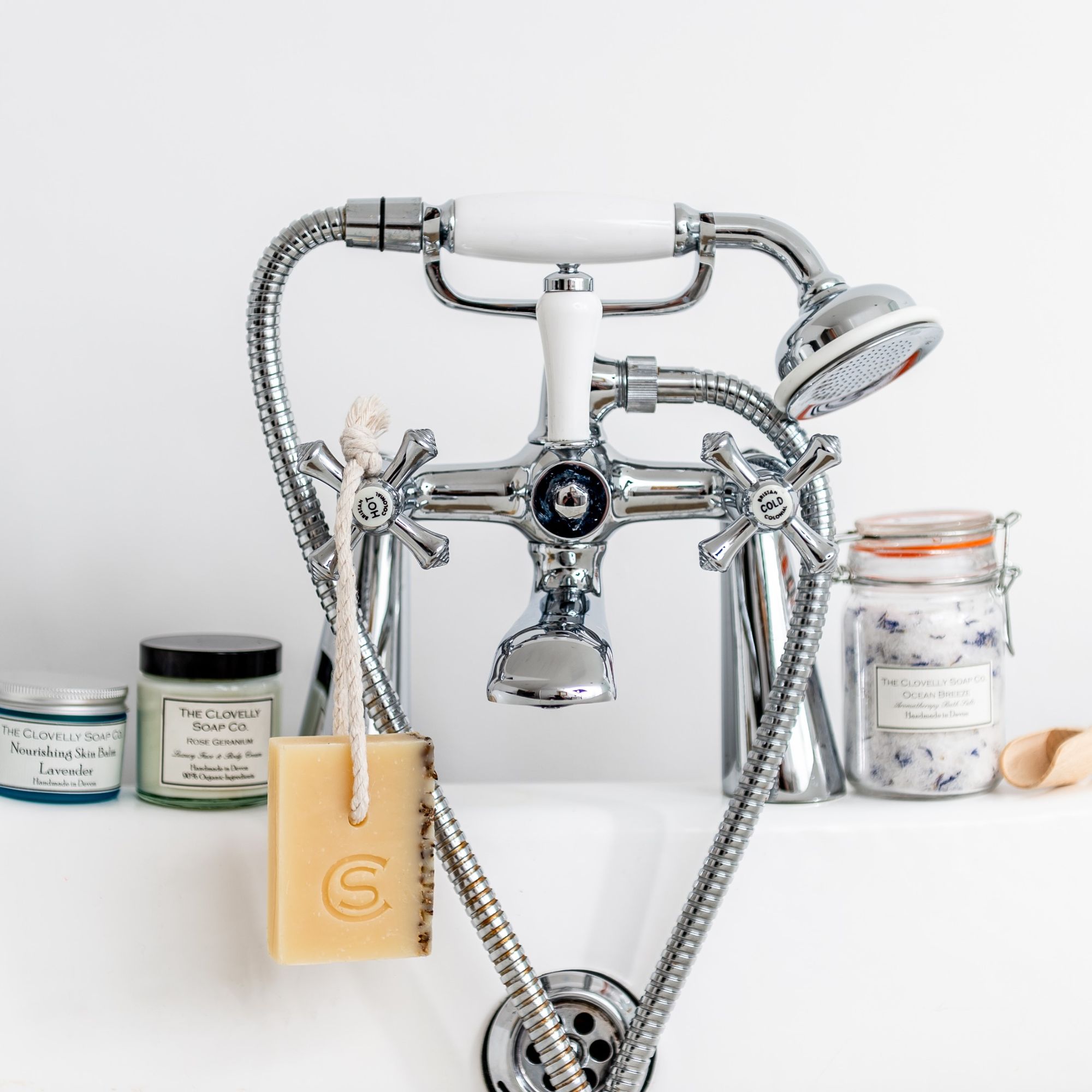 Our Handmade natural Clovelly Soaps, Candles, Bodycare products and Stationary are available at trade prices for your shop, hotel, spa, tourist attraction or B&B.
Perfect Packaging
All our products come in a variety of sizes (from full size to guest soaps) and come in stunning, plastic free wrappings from our own unique botanical designs. With beautiful eco friendly packaging and the well known name of Clovelly on the label they look at home in any setting.
Product Benefits
Making a lovely gift for men and women, our products are a delight to use as well as ticking sustainability and cruelty free boxes. With over 15 years experience and stockists around the world, we are confident they will enhance your business and your customers' experience.
Our Core Values: Our focus is on quality handmade natural products that are kind to you and the planet. All our products are handmade by a member of our amazing team in Clovelly Village. We constantly strive to reduce our waste and support our community in all that we do.
Our stockists are part of the Clovelly Soap Family and we support them with area exclusivity and social media support.
Please contact us or call Sarah or Casie on 01237 432153 for our trade price list.
We also offer branded options. For information, please click here.
Our stockists are an important part of our business and we work to support them wherever we can. We offer exclusivity in an area to ensure no competition and help to promote them via social media and our Blog throughout the year. In a time when the high street needs reviving having shops stock our items is very important and we want to hear from other small businesses who would like to have our range of sustainable beauty and home products. We have many customers looking for local stockists to support so if we don't have a stockist in your area please apply using our application form