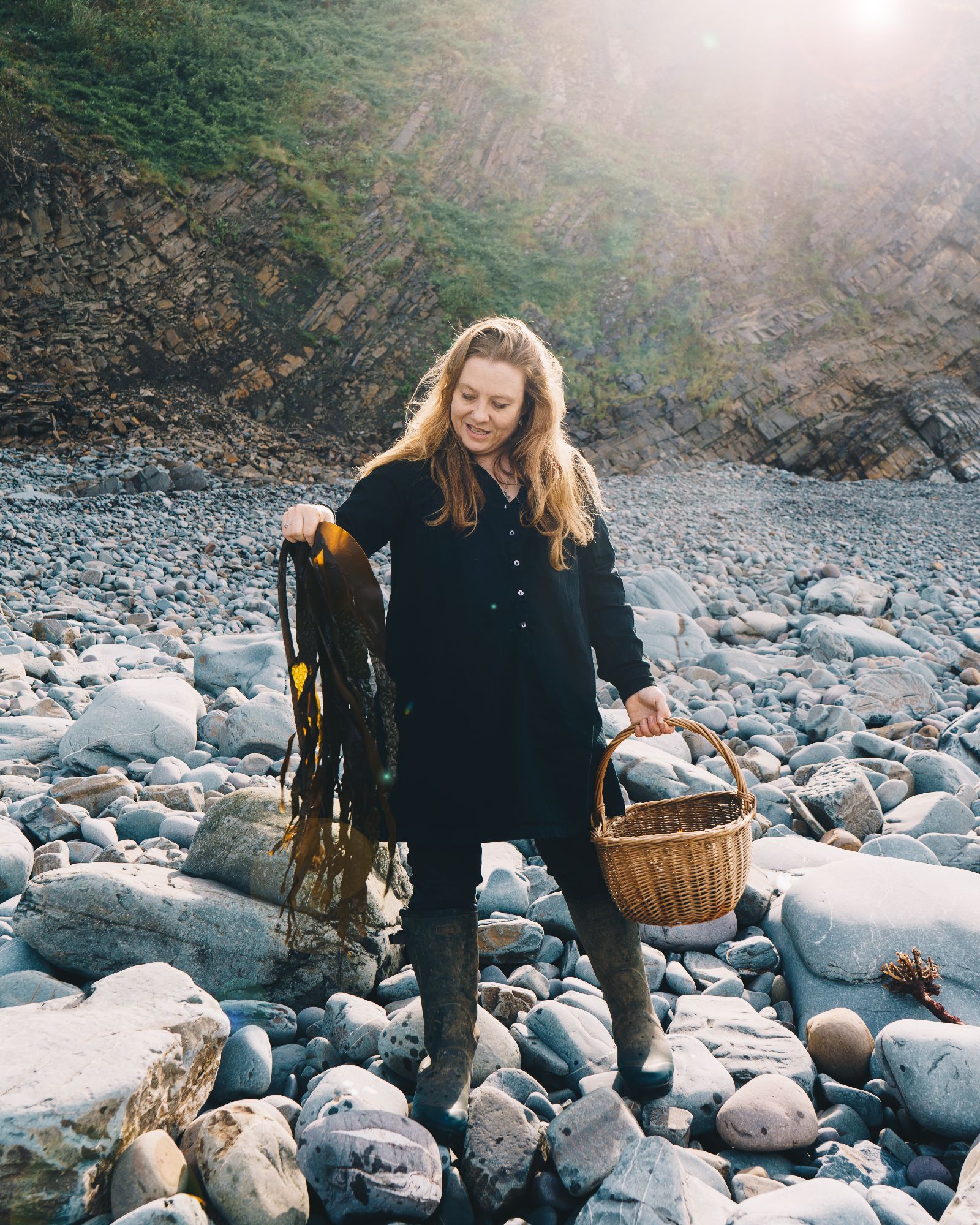 Our journey began in 2004 when I became sensitive to chemicals in everyday life, I cleared out all cleaning products and bodycare and taught myself to make my own simple effective cleaning products, creams and bath products. A gift of a soap making book opened up a whole amazing world and allowed me to make gentle effective soaps for myself and my family. Using my Aromatherapy skills I blended my first 8 all natural soaps, and started my little business in London. Our daughter was born a few years later and she has beautiful skin & hair which has never been touched by shower gels or shampoos only our natural soaps and oils. In 2011 we followed our dreams to the picturesque coastal village of Clovelly in North Devon and took on the name of The Clovelly Soap Company.
My Husband Casie came into the business fulltime to become our chief soap maker in 2013 and we opened our beautiful little Soap Shop at the top of Clovelly's famous cobbled street in 2014 the same year we welcomed our second daughter into the family. Our product range has evolved over the years to include all natural plant wax candles, pure skin loving balms, gorgeous home fragrance products and luxury bath treats. Our business has expanded to include a hard working crew of staff that we could not do without and some from the Cobbles themselves.
All our products have been lovingly formulated by me in our studio in Higher Clovelly using the finest oils, home grown herbs and locally foraged sea weeds. Our scent blends are inspired by the Coast, Countryside and Hedgerows and we use Therapeutic grade Essential oils in our products . We like to focus on the ingredients we use rather than those we don't so you won't find free from claims on our products, just simple effective natural skincare.
You can find our products throughout the uk and beyond via our lovely family of stockists each hard working small business people like ourselves, some who have been with us since the very beginning and who we consider friends.
As well as our own beautiful products we also create Bespoke Private Label products working with small boutique businesses in the UK and Beyond, using my years of experience in scent and product development.