For many years we used beautiful gift wraps from talented designers both in the UK and abroad. Some of our products still use stunning gilded designs from Rossi in Italy. A few years ago we felt it was time to produce our own unique packaging to use on our products giving us total control of our brand. We had a very clear idea of the designs we wanted to produce, inspired by our ingredients and surroundings in the stunning Devon countryside and coast. Talented artist Rachael Ayers has been able to bring my design briefs to life and from those beautiful paintings we have been able to design our new range of soap packaging.
Each of our designs have a unique story, Rachael was able to put my ideas onto paper and the design project has taken on a life of its own. Our Ducks and Hens design is based on my little flock and the desire to immortalise my beloved Hens and Ducks with the garden plants that go into our Hedgerow Herbal Soap.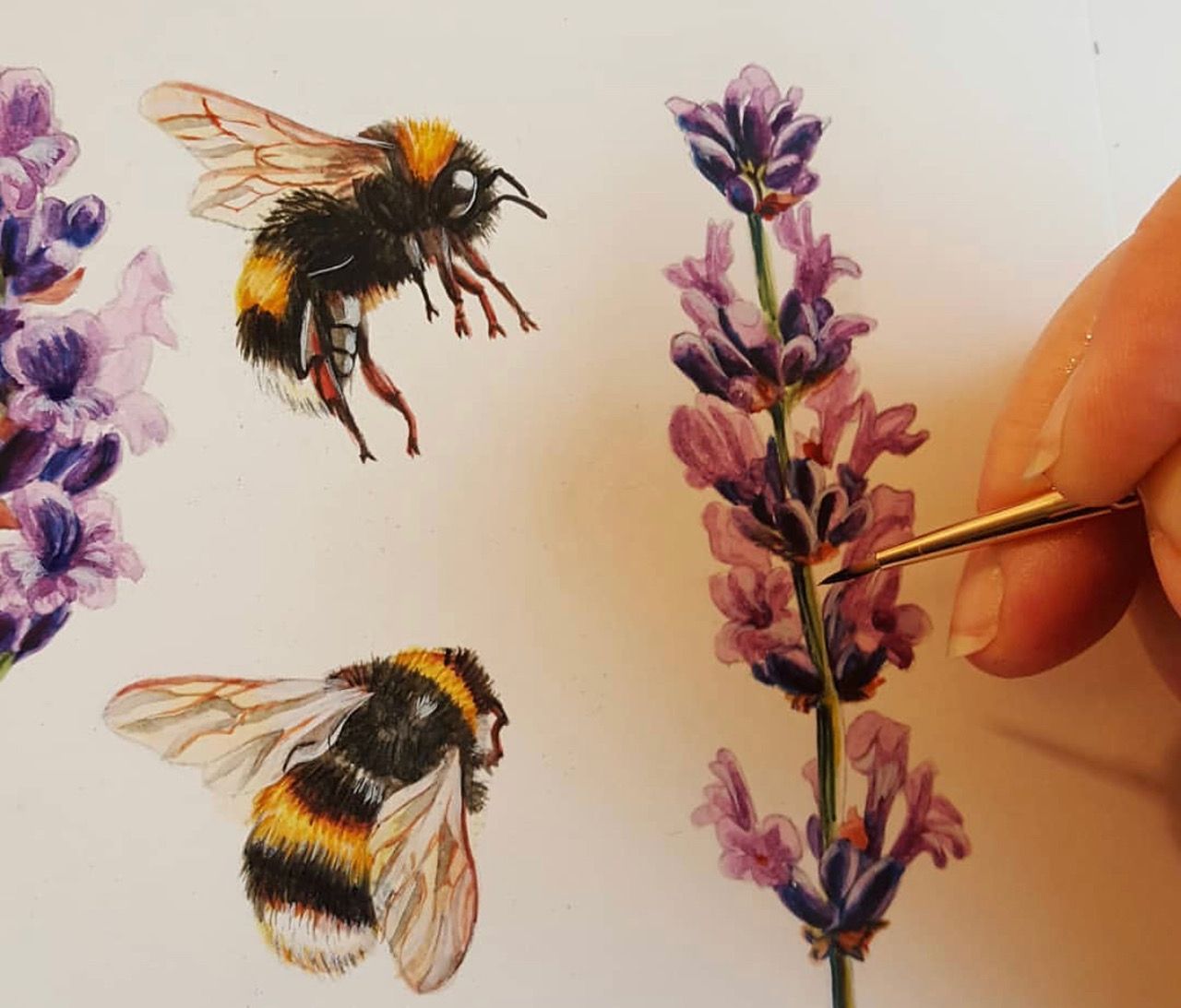 Many of our unqiue designs have the ingredients we use in our soaps and the amazing insects that feed on them. We love to celebrate our amazing pollinators as without them we would not have the lovely herbs and flowers in our products. You will find Solitary bees, Moths, Butterflies and a few other tiny creatures in the midst of our designs.